Custom Hand Painted Murals
For Your Home or Business
Murals and Portraits by Artist, Yvonne Shahoud


Please click the tabs above for more pages of my work!
(Click "MORE" if you are viewing on a cell phone.)
954-720-1836 Email me: yvonne@muralmural.com

Welcome! My name is Yvonne Shahoud. I am an artist who has been in business painting wall murals in the South Florida area for about 26 years, serving Broward and Palm Beach Counties.. I also am a portrait artist. I paint portraits on commission in oil or pastel using your favorite photos as reference. Portraits of children as well as family group portraits are treasured as family heirlooms for years to come. See samples on my "portraits" page by clicking the tab above.
On this home page I am presenting a general selection of custom murals that were painted for my clients in the South Florida area to give you an idea of my versatility. They are painted in a combination of acrylic water based artists' paints and latex. The paint dries quickly and has very little odor. Extremely resistant to fading, they can be cleaned easily with a cloth dampened with a mild solution of dish detergent and water.
This mural depicts Seminole Indians arriving on boats to trade goods at the Stranahan House (circa: 1897 to 1910) Painted in the Monarch building at Secret Woods Nature Center, Fort Lauderdale, Florida.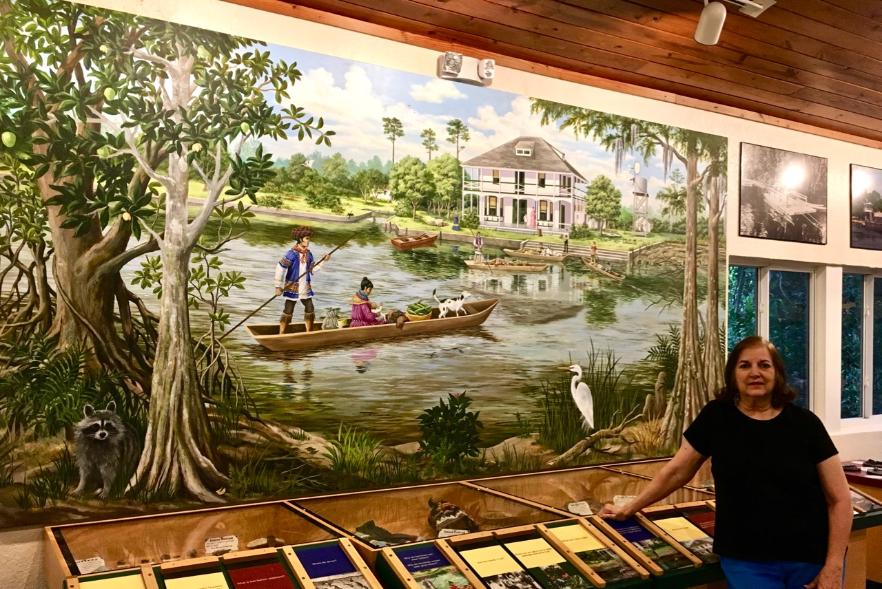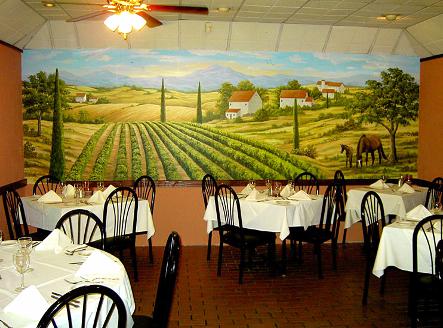 Above: Tuscan Landscape painted in "The Food Lover's Cafe" Below: This dining room is graced with a beautiful Japanese landscape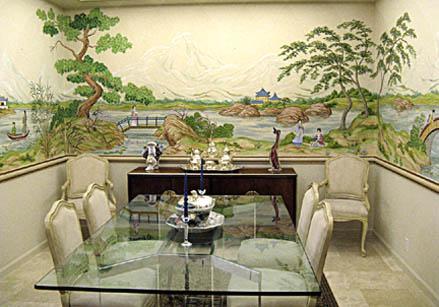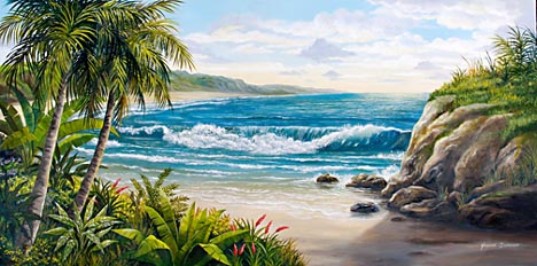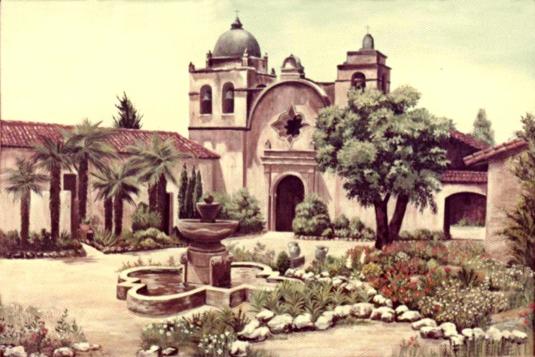 Below: A detail of a larger mural painted in a dining room.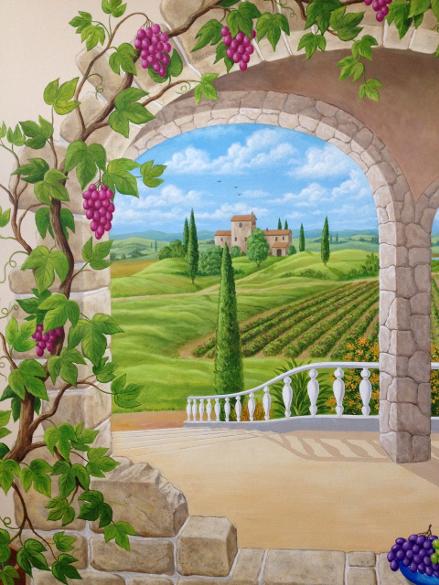 Below: When my granddaughter reached the age of 18, I decided to give her this painting as a graduation gift. It depicts all stages of her life, from infant to high school graduate.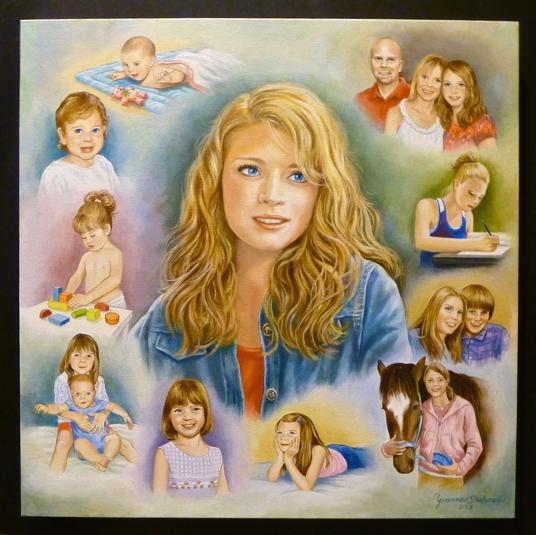 Below: A perfect gift idea; a painting of many different family members that are dear to the featured couple.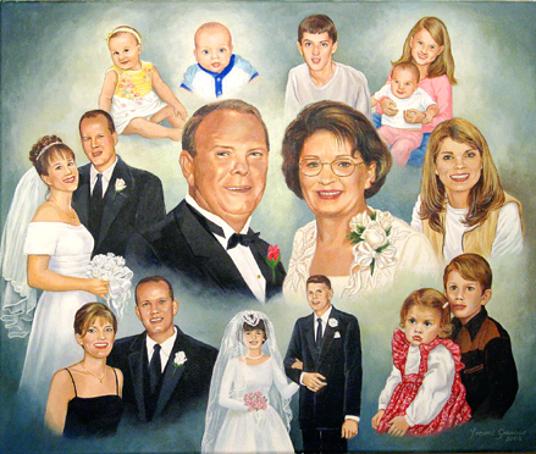 Below: Pet portraits are always in demand. This one is painted on a wooden plaque.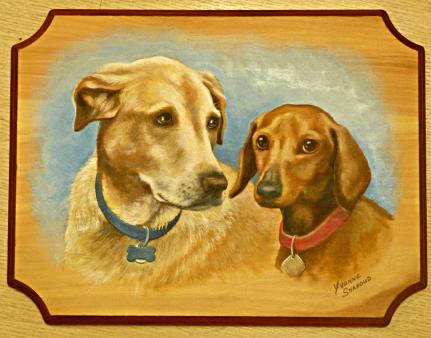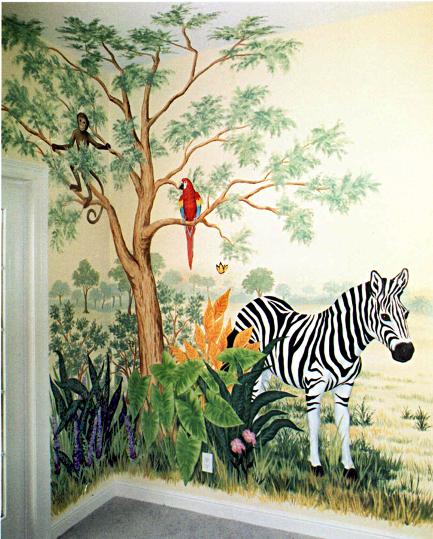 Animal themes for children's rooms are very popular. Above: A Zebra graces the walls in a child's playroom. Below: Climbing Monkeys and an elephant for a baby's nursery.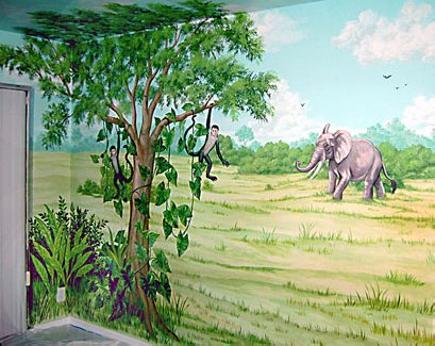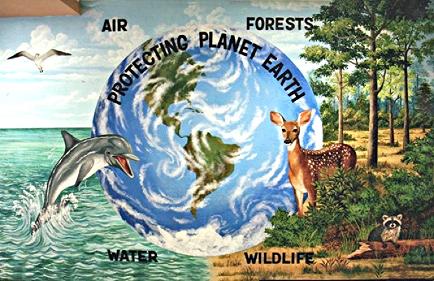 Above: A mural painted in an elementary school promoting conservation.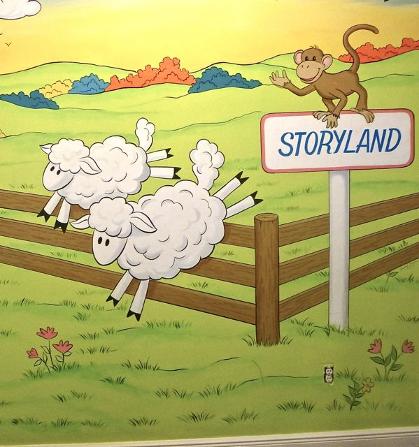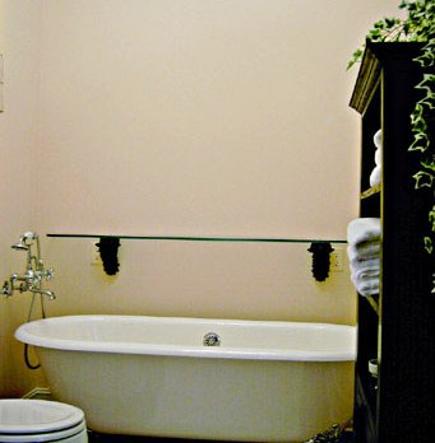 Above & Below: "Before" and "after" photos show the amazing way a trompe l'oeil window can completely brighten up a dull bathroom. The ocean view brings in light and creates a feeling of depth and spaciousness.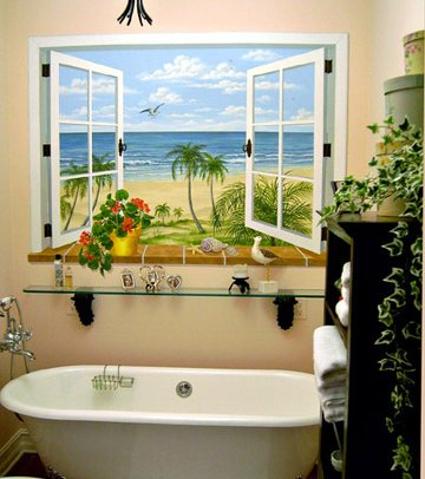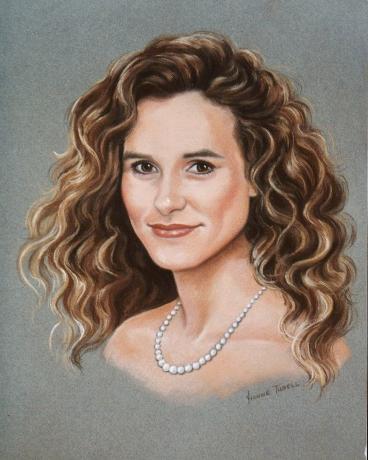 Serving Broward and Palm Beach Counties