Artist to Paint Decorative Designs and Accents
You may not want a full wall painted with a detailed mural. You may be just looking for some artistic accents randomly painted to liven up a few spaces here and there. Just a floral wreath, or a decorative ornamental design to add a bit of interest, or a sports banner, perhaps. No job is too small. Below are a few examples. Keeping it simple can be quite effective. (Scroll down for samples)
(CLICK THE CATEGORY TABS ABOVE TO SEE MY COMPLETE PORTFOLIO.)

CALL TODAY: 954-720-1836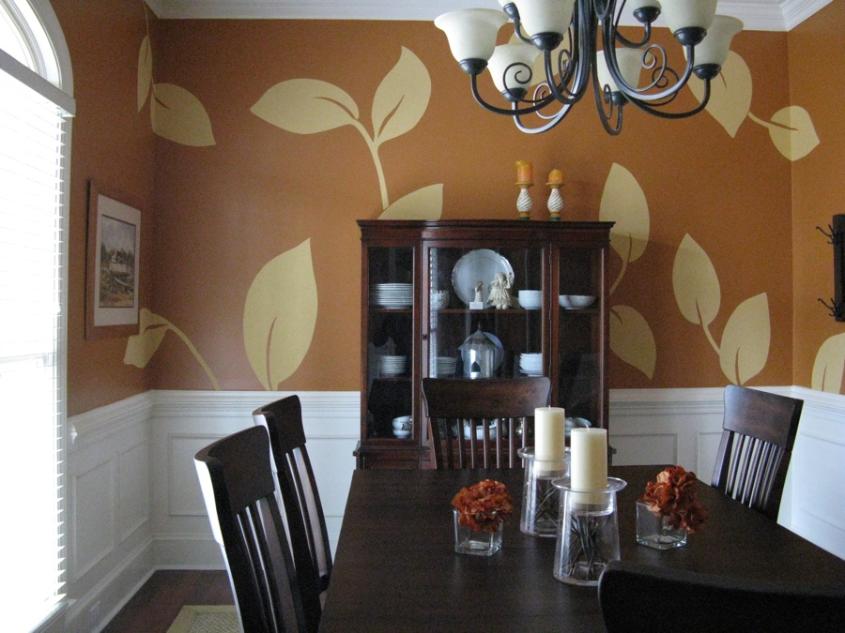 Above: Simplicity is the key in this dining room, yet still creating a dramatic effect. Below: Old world ornamentation bordered by molding.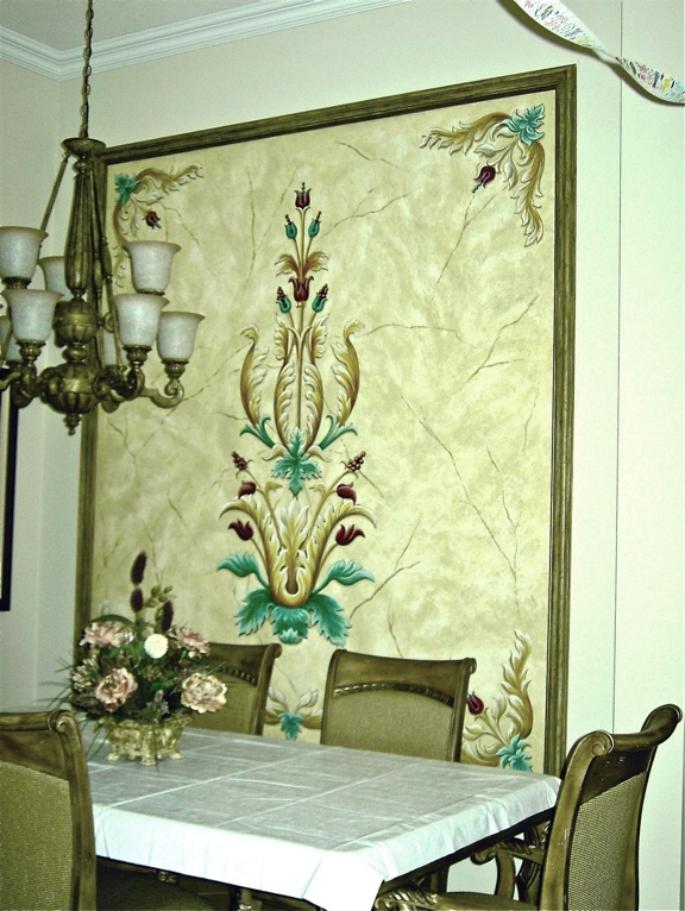 Below: Eliza's room was decorated with accents of black and white patterned wallpaper.The design above the closet door and the girl's name are painted as a finishing touch.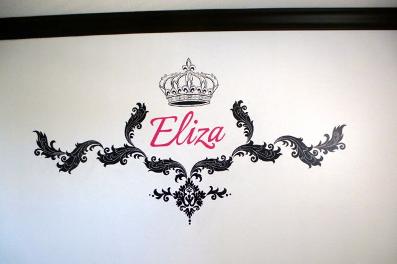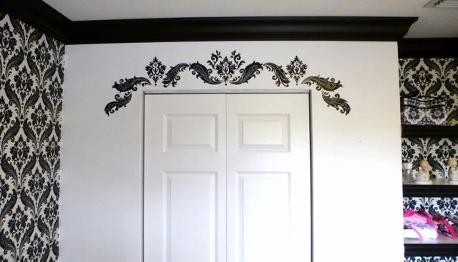 Below: How about a lemon tree on your kitchen door?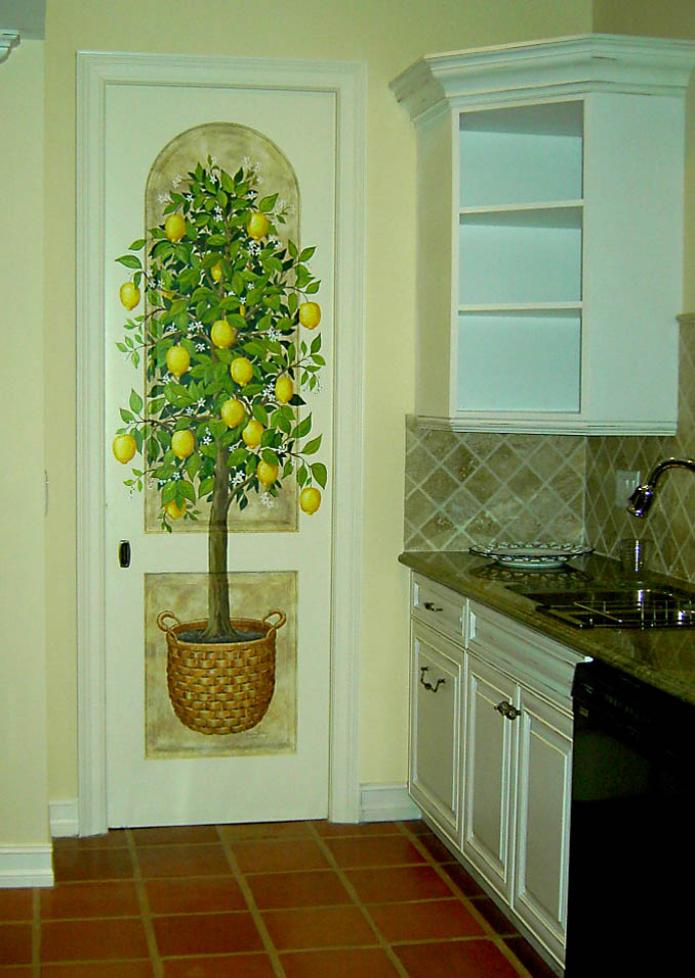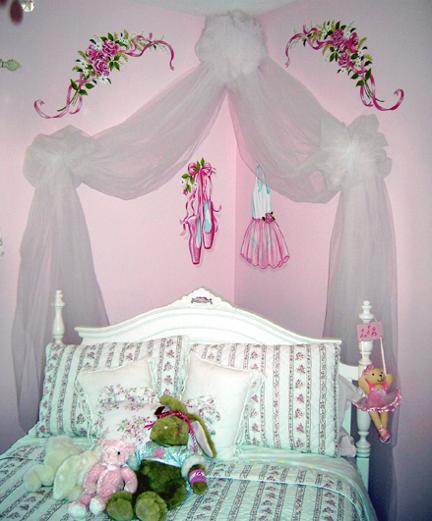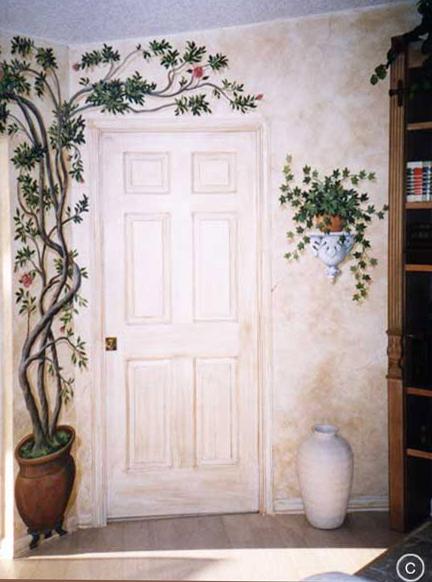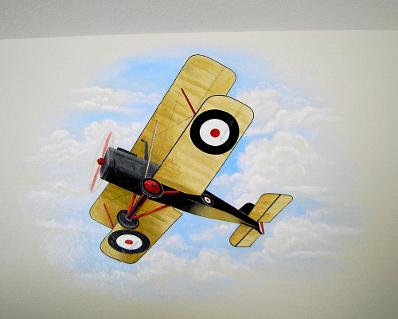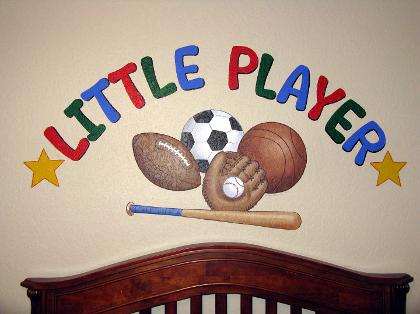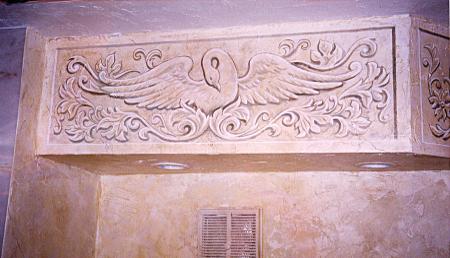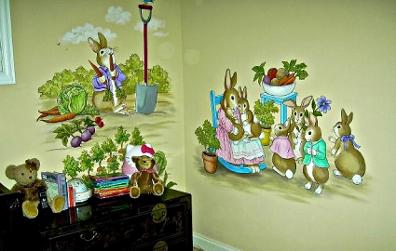 Above Left: This ornamental swan design gives the illusion of being actually a sculpted relief, but it is a hand painted illusion creating depth. Above Right: Peter Rabbit characters enhance a baby's nursery. This shows that it is not necessary to paint an entire wall to get a pleasing effect.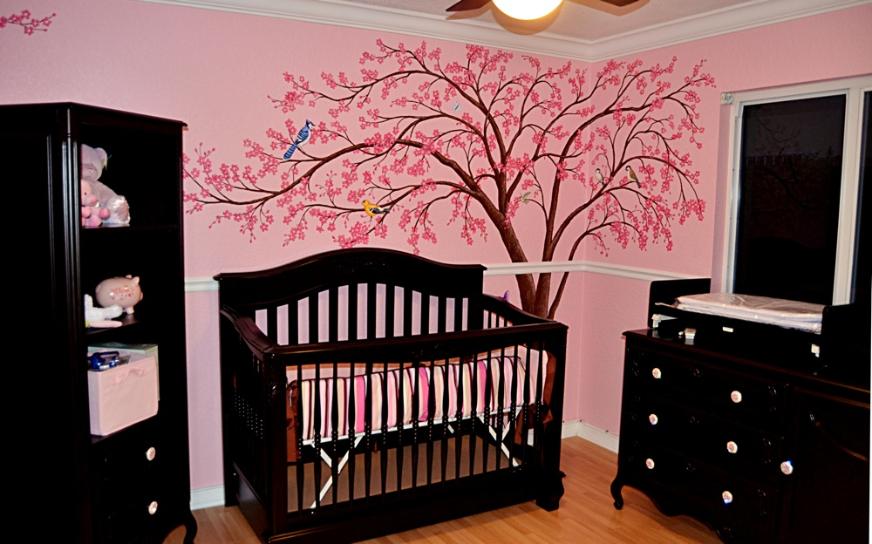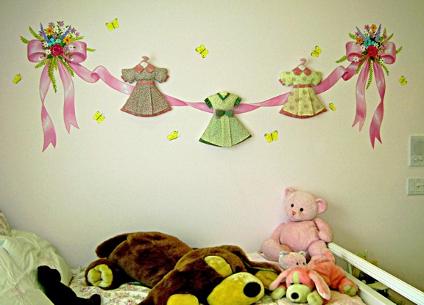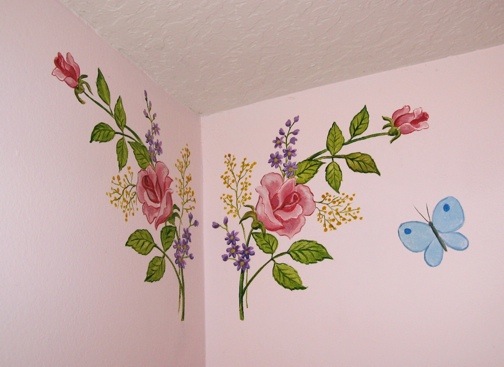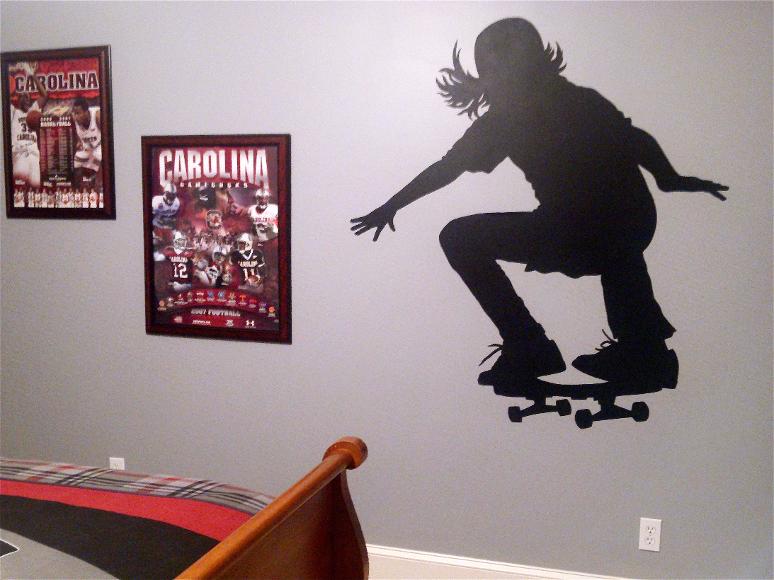 Above: A simple silhouette of a skateboarder makes a dramatic statement in this boy's room.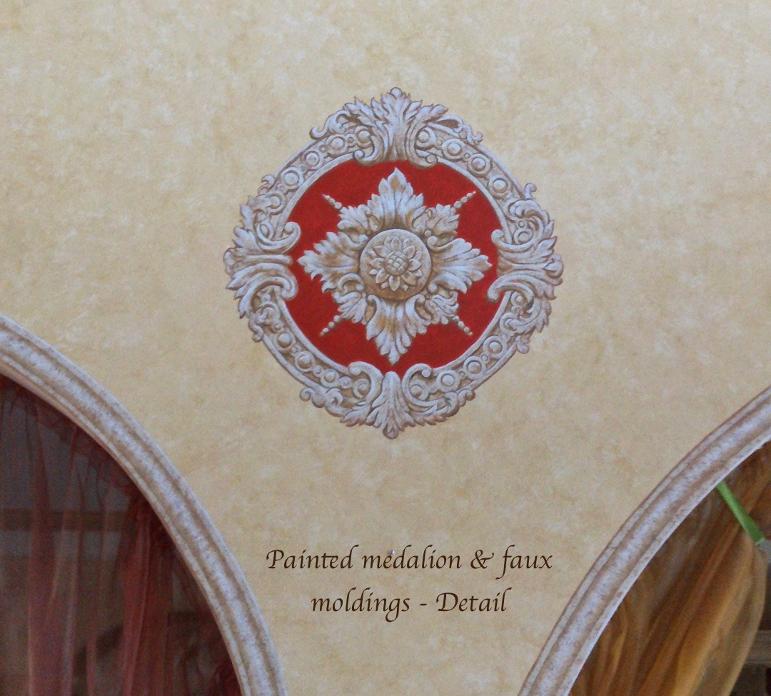 Below left and right: An ornamental design graces the wall all the way up a spiral staircase.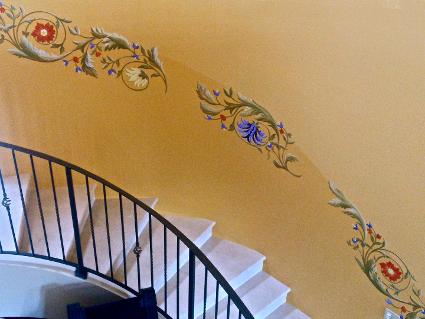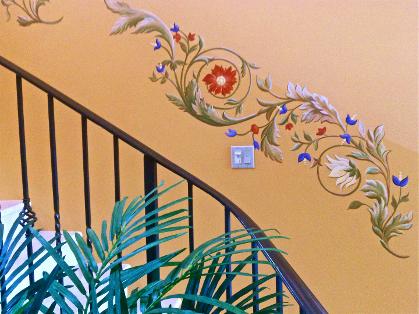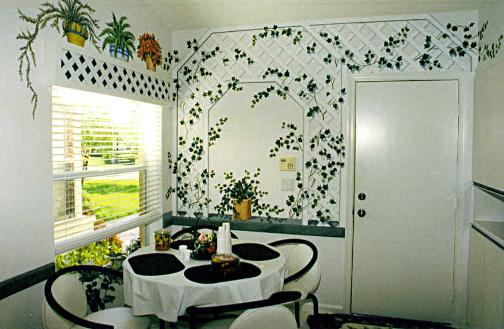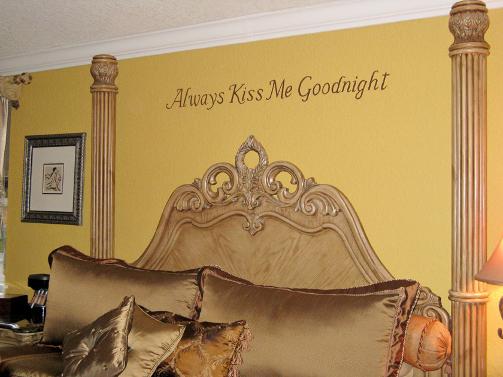 Above: This is as simple as it gets. A thoughtful phrase or verse will always warm the soul. Below: A roses painted on the wall of my granddaughter's room.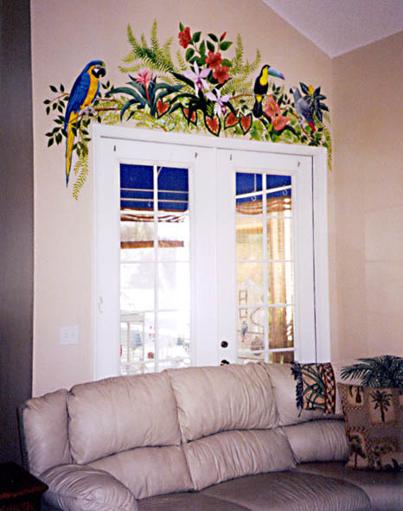 Above: Tropical birds & flowers add special interest to a doorway.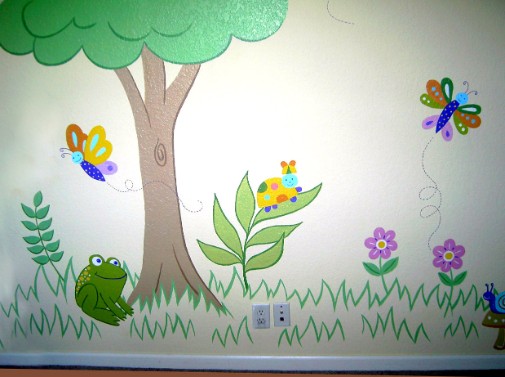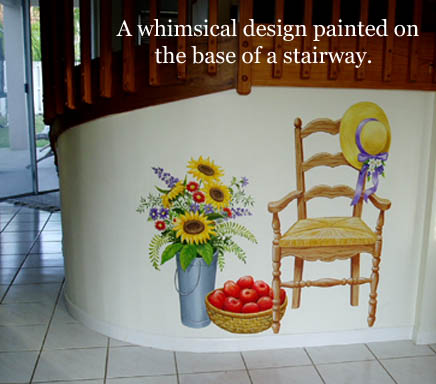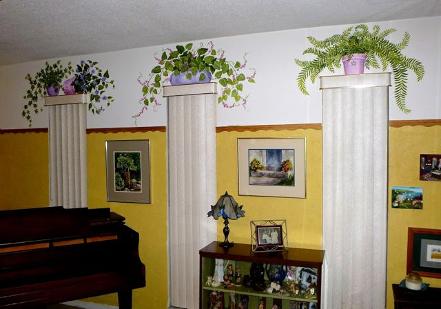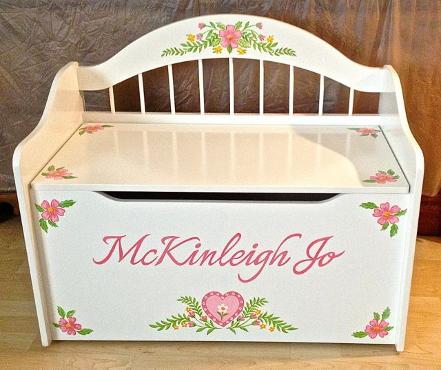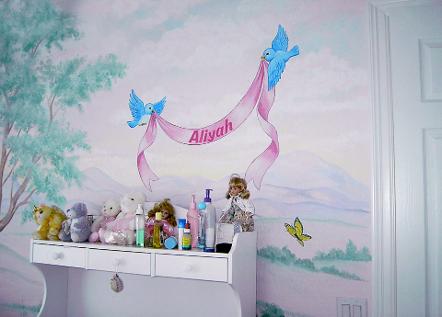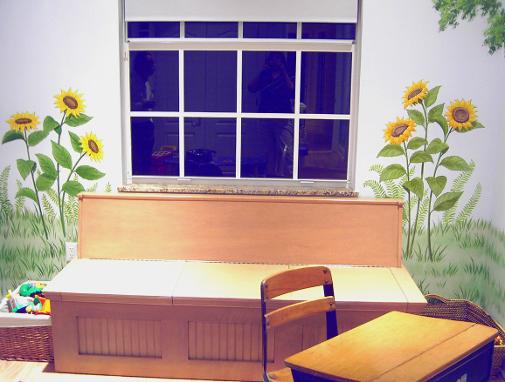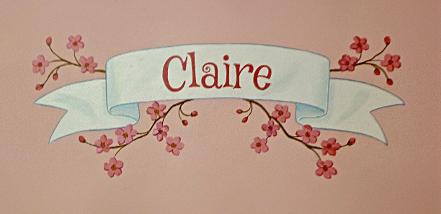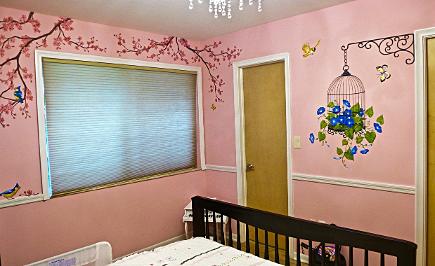 Below: A young girl who loves to dance and loves to cook has her own logo, "The Dancing Chef", painted on her wall.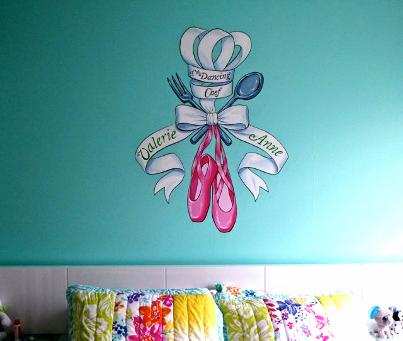 No Job Is Too Small
CALL TODY FOR A FREE CONSULTATION!
954-720-1836
Serving the South Florida Area: Date, Broward,
and Palm Beach Counties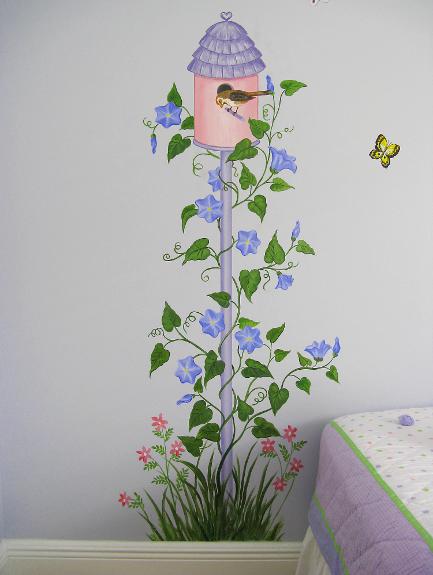 Above: Morning Glories and a birdhouse add charm to this child's room Below: The beautiful corbel filled with Ivy is just a painted illusion on the wall of this restaurant.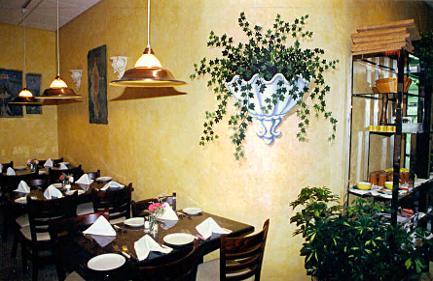 Below: A jersey hanging on the wall - a painted illusion.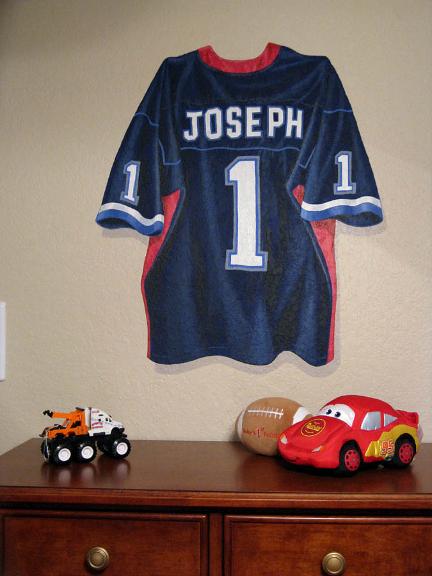 Above: A jersey hanging on the wall is a painted illusion. Below: A company logo in the main hallway of the business.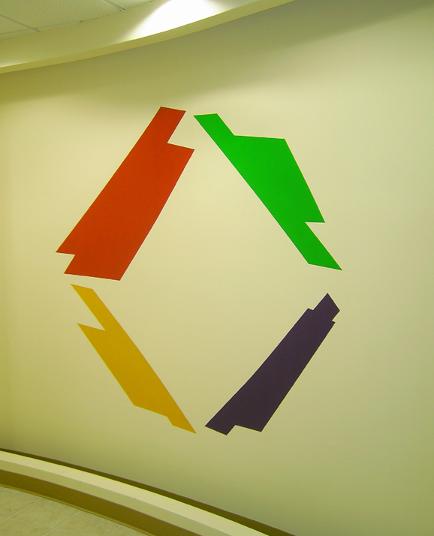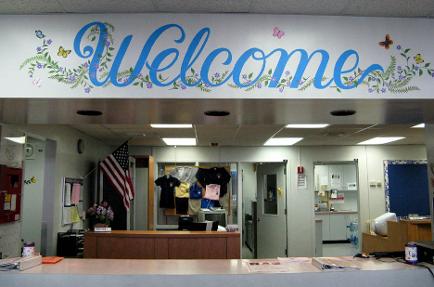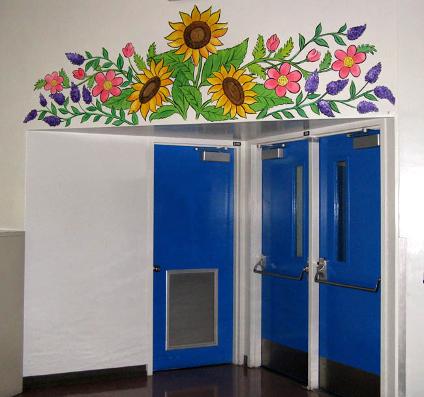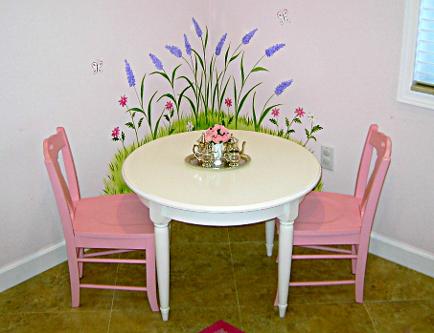 Little decorative touches make a big difference!