Murals for Offices, Restaurants, and Public Places
(CLICK THE CATEGORY TABS ABOVE TO SEE MY COMPLETE PORTFOLIO.)

Below: STRANAHAN HOUSE, FORT LAUDERDALE. FLORIDA: This mural was painted in the Monarch Building at Secret Woods Nature Center in Fort Lauderdale, Florida. It depicts a a bit of the history of South Florida, during the time that the Seminole Indians would arrive on their flat boats to trade their goods with Stranahan, who operated a trading post on the lower floor of his home along the New River. Circa: 1896 to 1910.
Below: Faux painted walls, painted decorative brick borders, and the illusion of a European street scene with shops and a cafe bring depth and dimension to this reception area at CLR Roasters, Inc., Miami, Florida. As far as illusions go, many think that the plants on each side of the archway are real living plants, but even they are painted!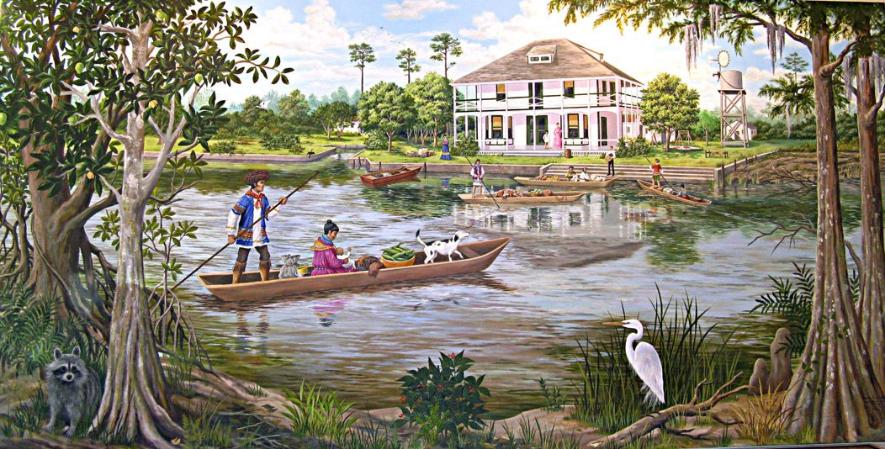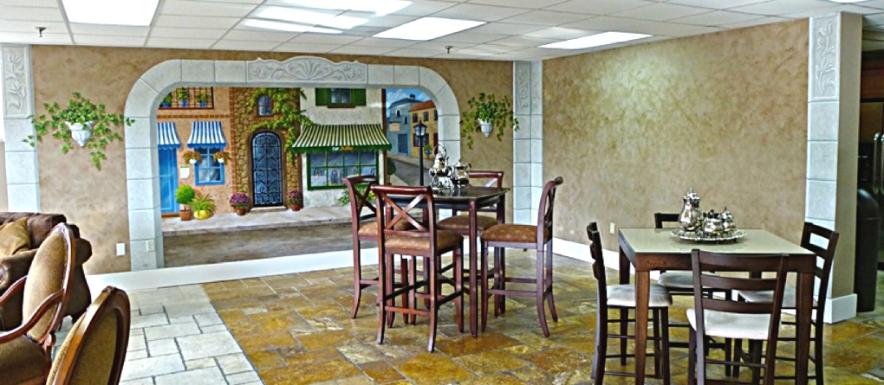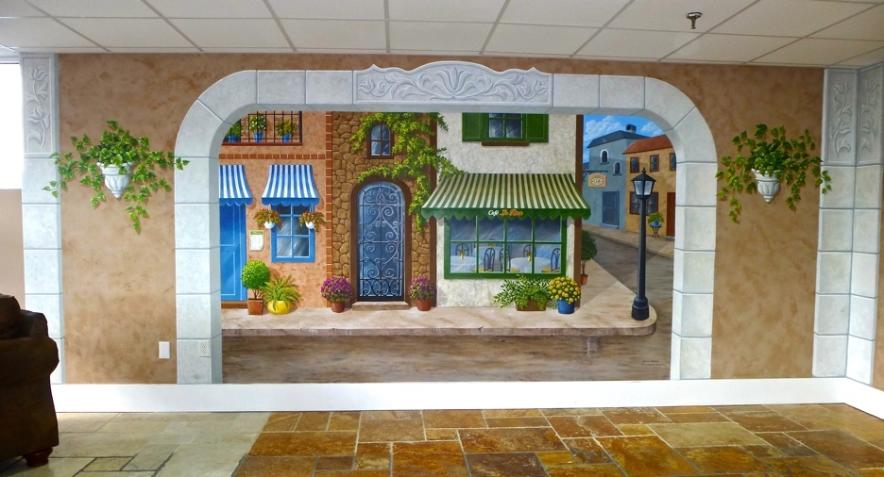 Serving Broward and Palm Beach Counties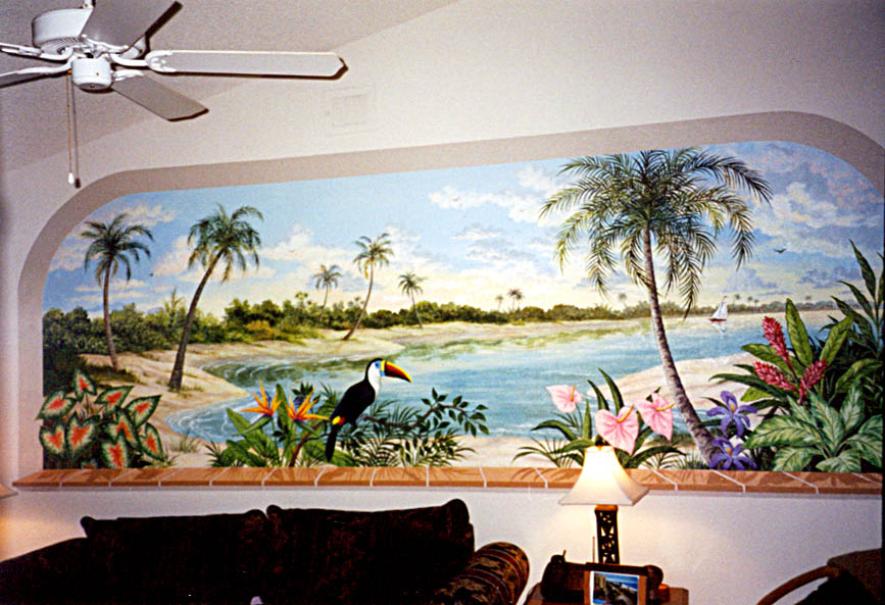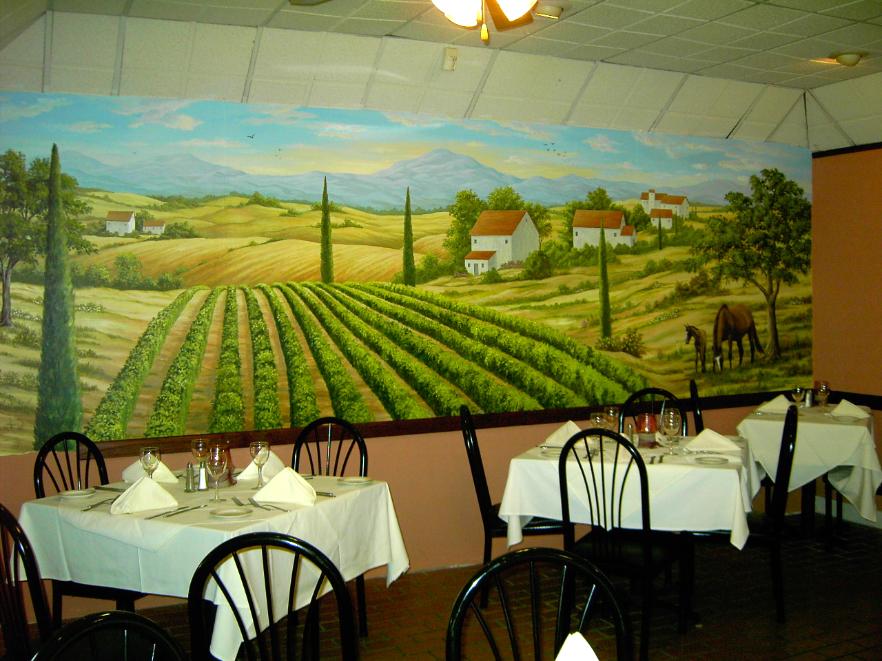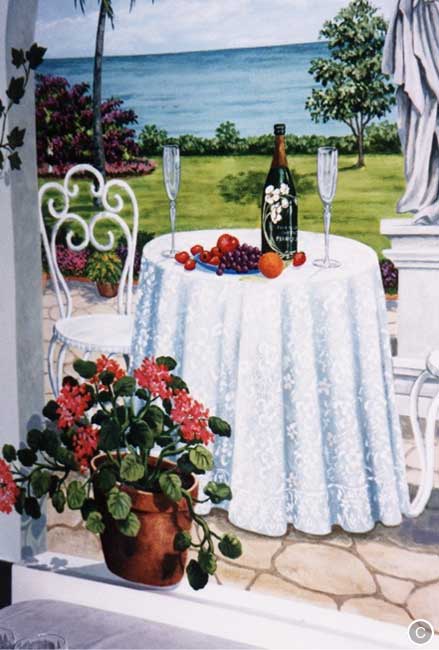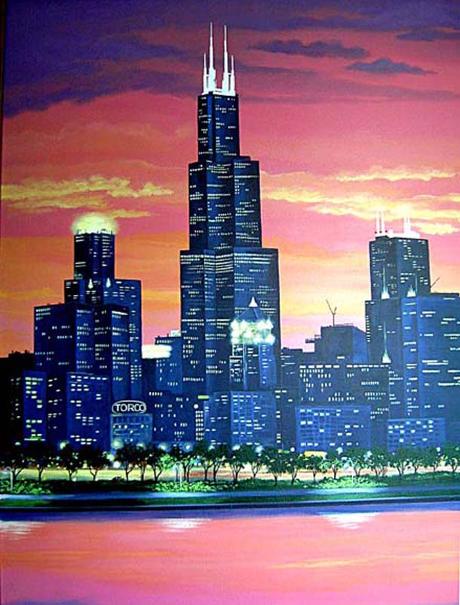 Below and Right: This fireplace is only an illusion. I is painted on the wall in a restaurant. An actual shelf was mounted at the top to serve as a mantel. Above the fireplace is a real mirror mounted on the wall, but the "wrought iron" frame is actually just painted around the mirror on the wall itself, giving the illusion of wrought iron. Quite a unique effect!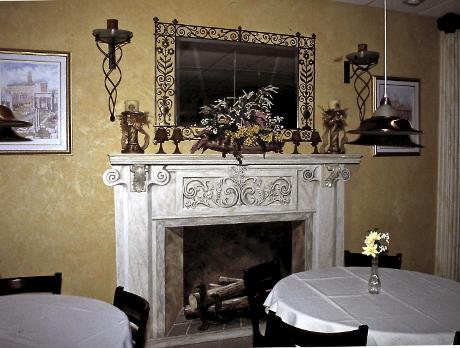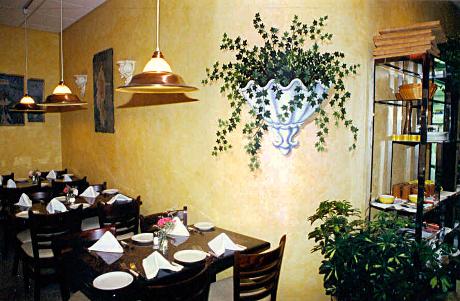 Above: The painted corbel on the wall filled with Ivy gives a realistic illusion.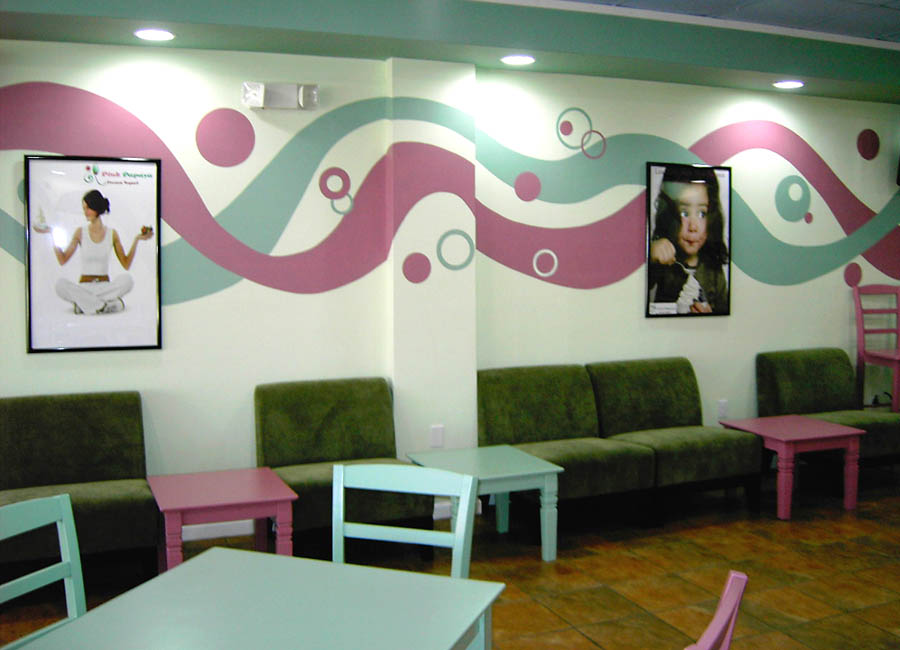 Above & Below: Colorful graphic designs painted on the walls of Pink Papaya Frozen Yogurt shop in Coral Springs, Florida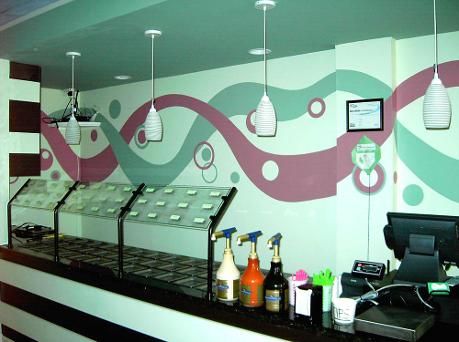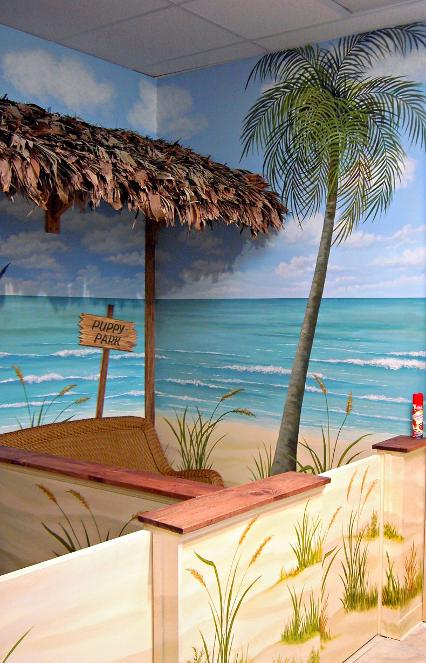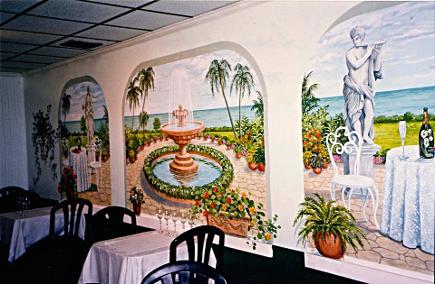 Above: Trompe l' oeil mural: Arched windows with a garden view, painted in Bistro PJ. Restaurant. Left and Below: Detail photos of this mural.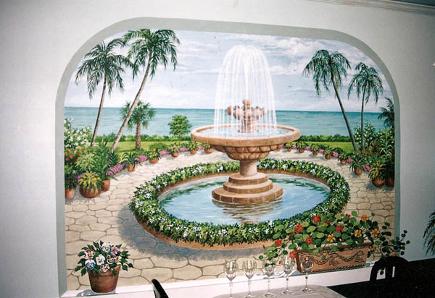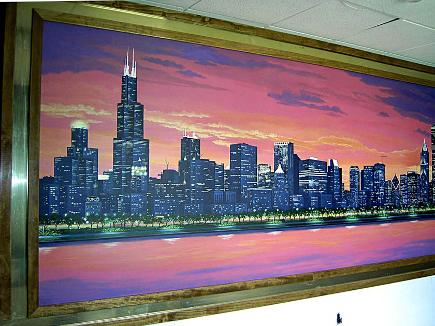 Above: Chicago Skyline painted in Tara's Steak and Lobster House Restaurant, Fort Lauderdale, Florida. Left: Detail of the mural above.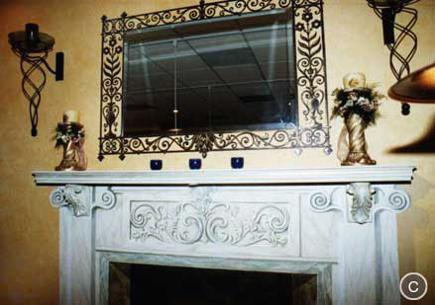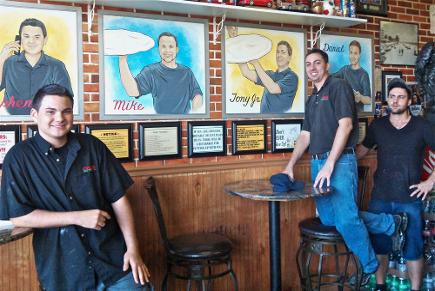 Above: Four brothers who work in their family-owned Italian restaurant are depicted in the custom caricatures painted in the restaurant entry.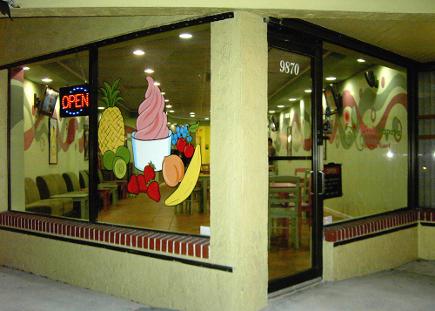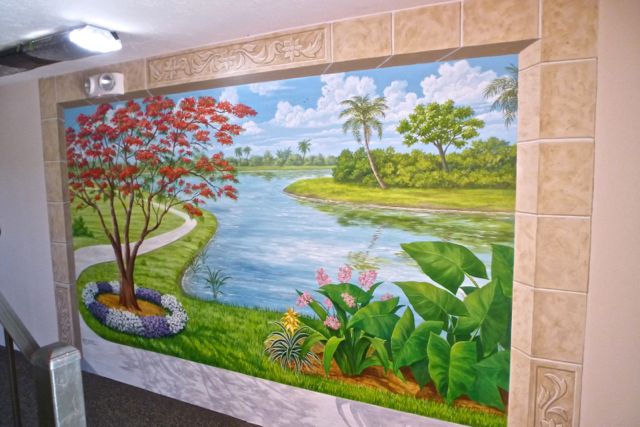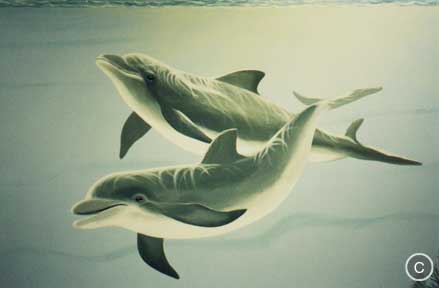 Left: Petting booths for puppies in a pet store.
Above: Dolphins under the sea, in a corporate office lunchroom (Close-up detail of Dolphins below.)
OPENING A NEW BUSINESS?
Enhance your business with a custom muralWITH A CUSTOM MURAL, OR UNIQUE DESIGNS
FREE ESTIMATES! CALL TODAY
!
954-720-1836